You may have heard me shouting (very loudly) about a brand new gluten free podcast about town – and I'll be sharing every single episode of Oh Crumbs Podcast right here! In July, myself and fellow gluten free blogger Laura Strange (aka My Gluten Free Guide) launched a project we had been working on for MONTHS. That project was Oh Crumbs – The Gluten Free Podcast!
I first announced the news on the blog a little while ago, but now we're a couple of episodes into Oh Crumbs, I wanted to put all the episodes somewhere you could access them if you don't have any podcast apps. Or a half-decent smart phone. Basically… Mum – this page is for you!
The brand new gluten free podcast
But jokes aside, we have some truly amazing guests and both Laura and I have been overwhelmed by the amazing responses so far. I'll add a little bit more info about each guest as we launch each episode, as well as a podcast player so you can listen to each episode of Oh Crumbs Podcast right here. Each new episode of Season One airs on a Monday, so keep checking back each week!
And with each new episode we'll be running a gluten free competition! So make sure you listen out for details – most of the prizes have been donated by our generous guests. We'll also be running competitions on our Instagram and Facebook pages, so head over and give us a follow too. Any reviews or recommendations would be greatly appreciated if you like the show!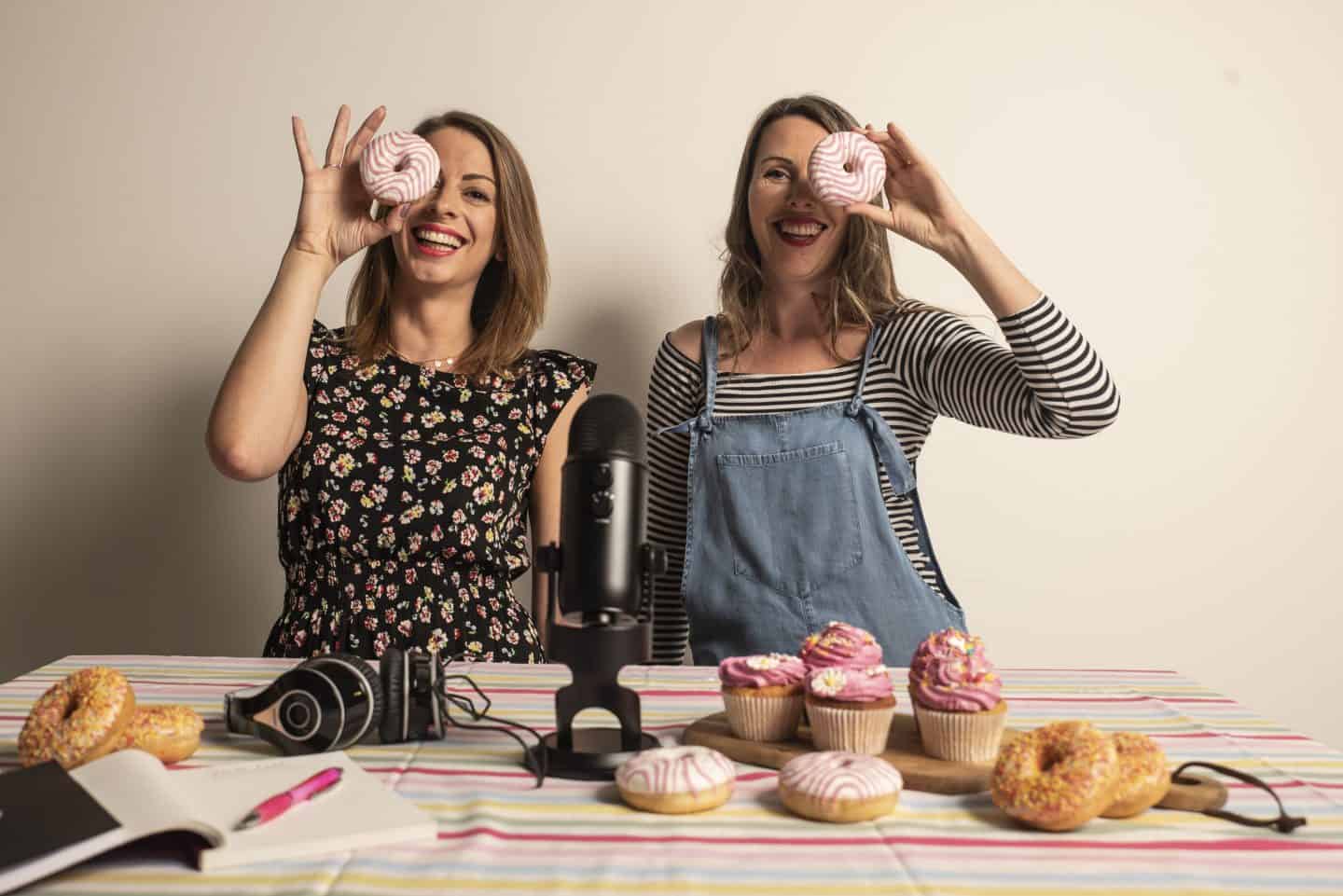 Listen to Oh Crumbs – The Gluten Free Podcast
Here it is, every episode of Oh Crumbs – The Gluten Free Podcast for you to binge-listen to in your own time! I really hope you enjoy it and would love any comments of feedback you might have. Scroll beneath the player for details of the guests which I will update each week with a little insight into what you can expect. I'll add a new bit on each week for every episode so keep checking back.
Keep scrolling on to have a little read about each of our guests and my thoughts on the episode!
Episode one: Jane Devonshire
In episode one of Oh Crumbs we were lucky enough to travel to meet Jane Devonshire at her home. We had a great chat about how her son Ben has coeliac disease, her time on MasterChef – which she won in 2016! – and how she has a 'sin bin' gluten room in the house!
Episode two: Sarah Howells
That's right, episode two is all about my own gluten free journey! I talked about my diagnosis with coeliac disease, living life as a gluten free student, rebelling against my diet (and why you shouldn't!) and my thyroid issues. This was a really fun chat and I hope it's of interest!
Episode three: Healthy Living James
I absolutely love this episode of Oh Crumbs with James Wythe – aka Healthy Living James. He was really open about how he was bed-bound for a year, before finally receiving an M.E. diagnosis. James then found a love of food and has brought himself back to health with a gluten free, plant-based diet.
Episode four: Emma Amoscato (airs August 19th)
Coming soon…